How You Can Kick Acne's Butt In 3 Swift Chops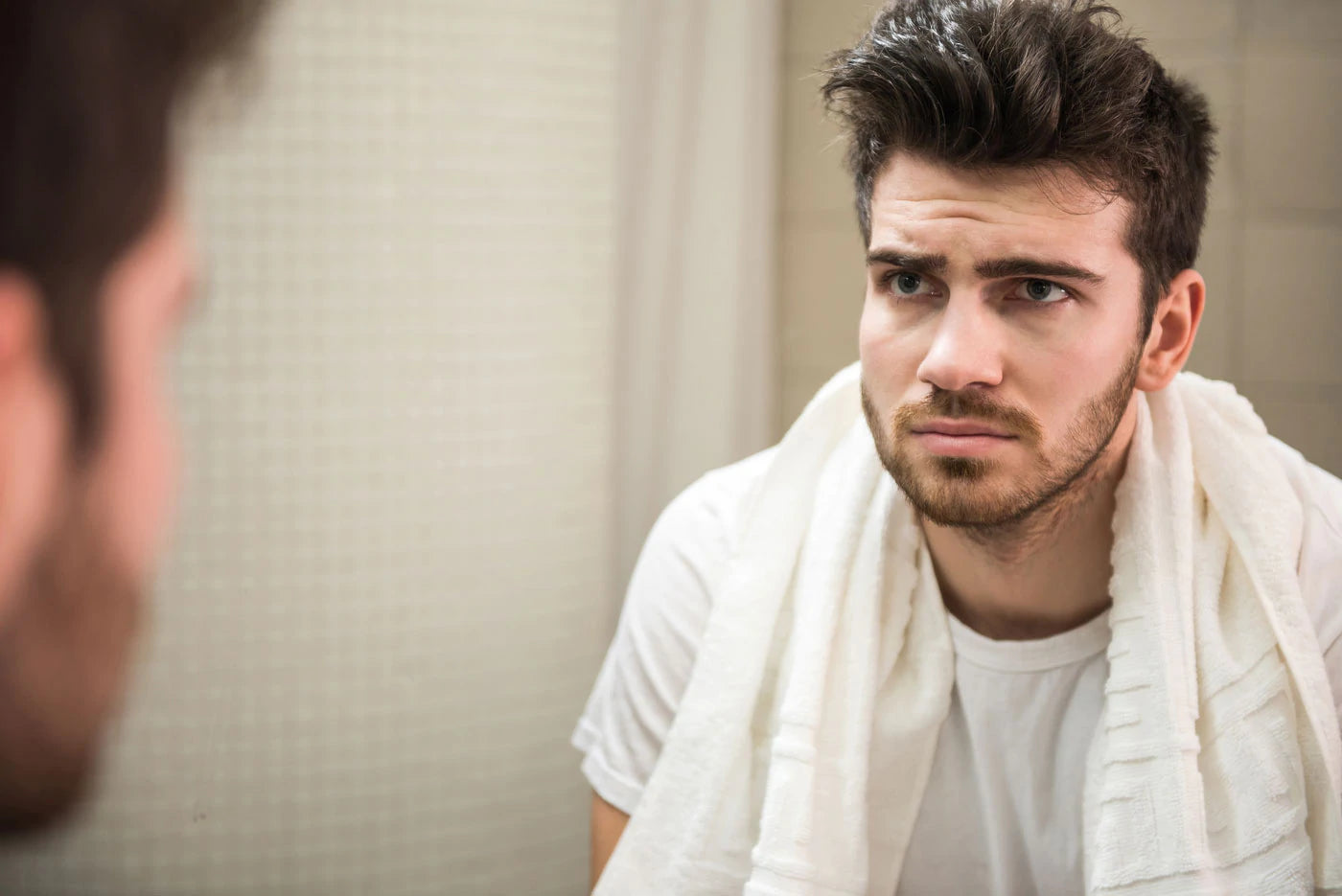 Acne is one of those things we feel like life throws at us, and we're stuck with it forever. Some people are just lucky, right?
We've all experienced waking up with a massive pimple just in time for a first date or presentation. You KNOW everyone is staring at it. You look in the mirror and you can't see anything else. That zit is lording over it like a barbarian on conquered land.
You feel powerless. Like there's nothing you can do about it.
So you do a Google search for solutions to get rid of this thing asap. You see all kinds of questionable suggestions. At the darkest corner of the internet, someone swears a daily dose of pee on your face will cure what ails you.
But the best solution is prevention. You can make simple lifestyle changes and use the right products. This combo will knock out acne and make your skin more attractive.
1. WASH YOUR FACE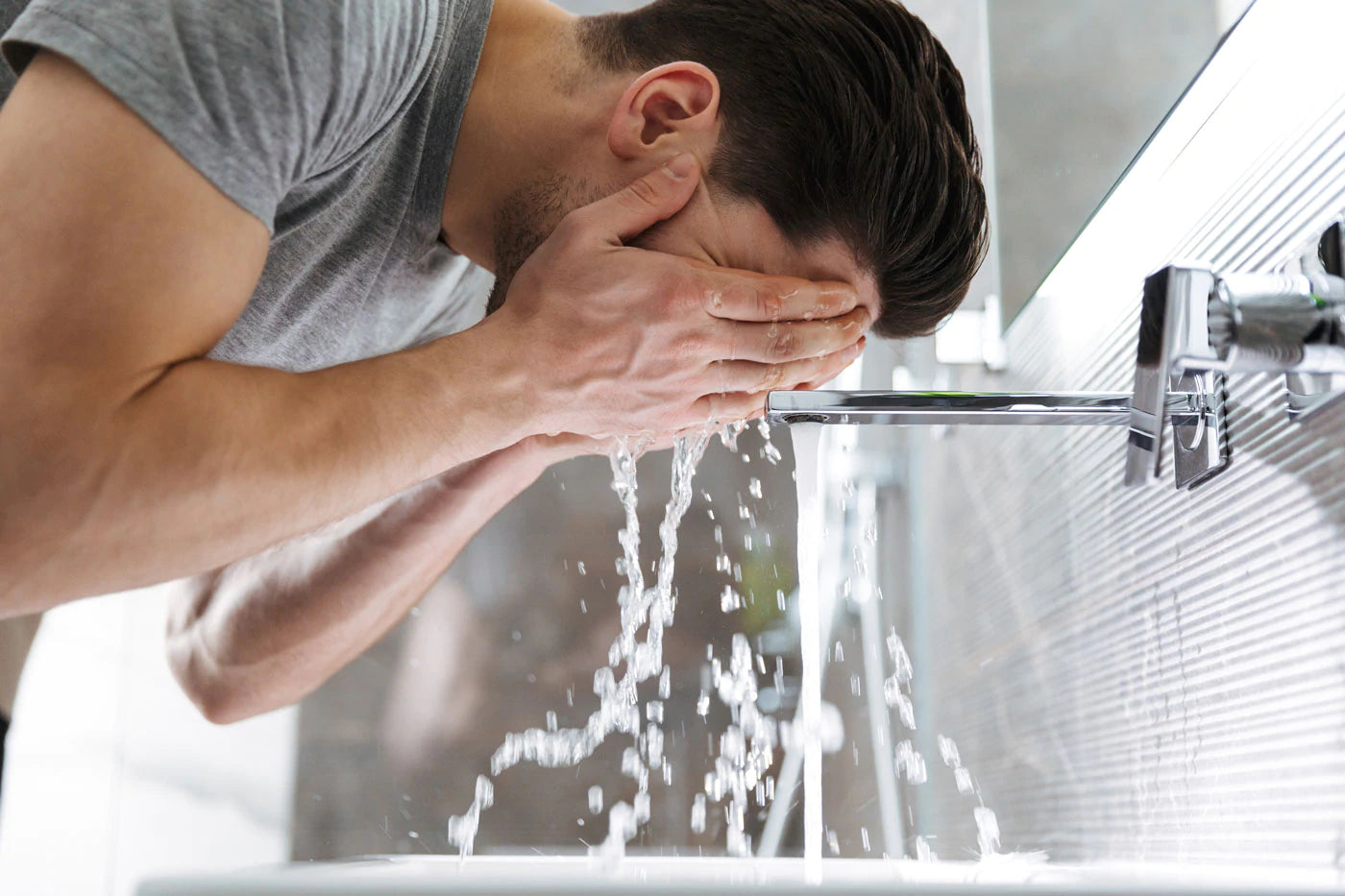 Ok, this one sounds obvious, but you need to wash your face the right way. Not with a bar of soap, and not only once in the morning. It's vital to wash your face with a gentle cleanser, and whenever it gets sweaty or dirty.
Your freshly washed face should be soft, not dry or "squeaky". Harsh chemicals can sap moisture and irritate your skin. Use a face wash that's free from nasty chemicals and packed with organic oils like Geranium. Research shows Geranium Oil is a blemish-beating powerhouse. It defends against 24 types of bacteria and fungi. Its anti-inflammatory properties also soothe and balance skin tone. Pow!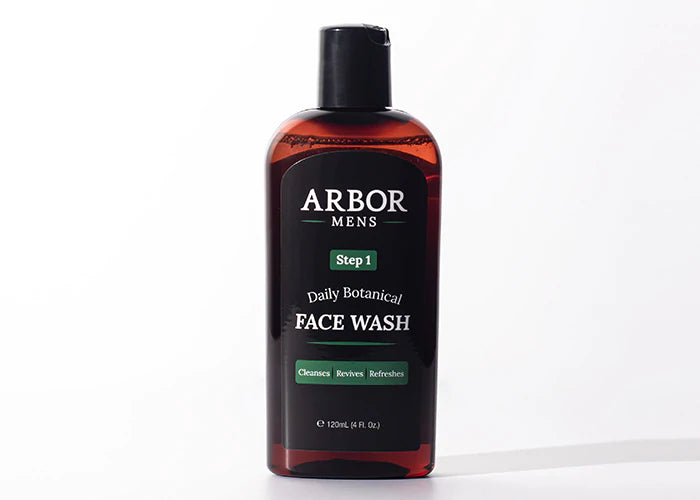 Arbor Mens Daily Botanical Face Wash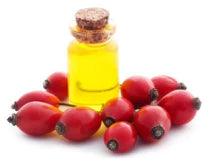 Rosehip Seed Oil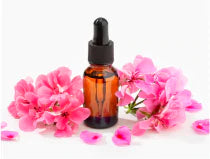 Geranium Flower Oil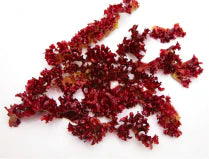 Red Seaweed Extract
2. EXFOLIATE DEAD SKIN CELLS AND GUNK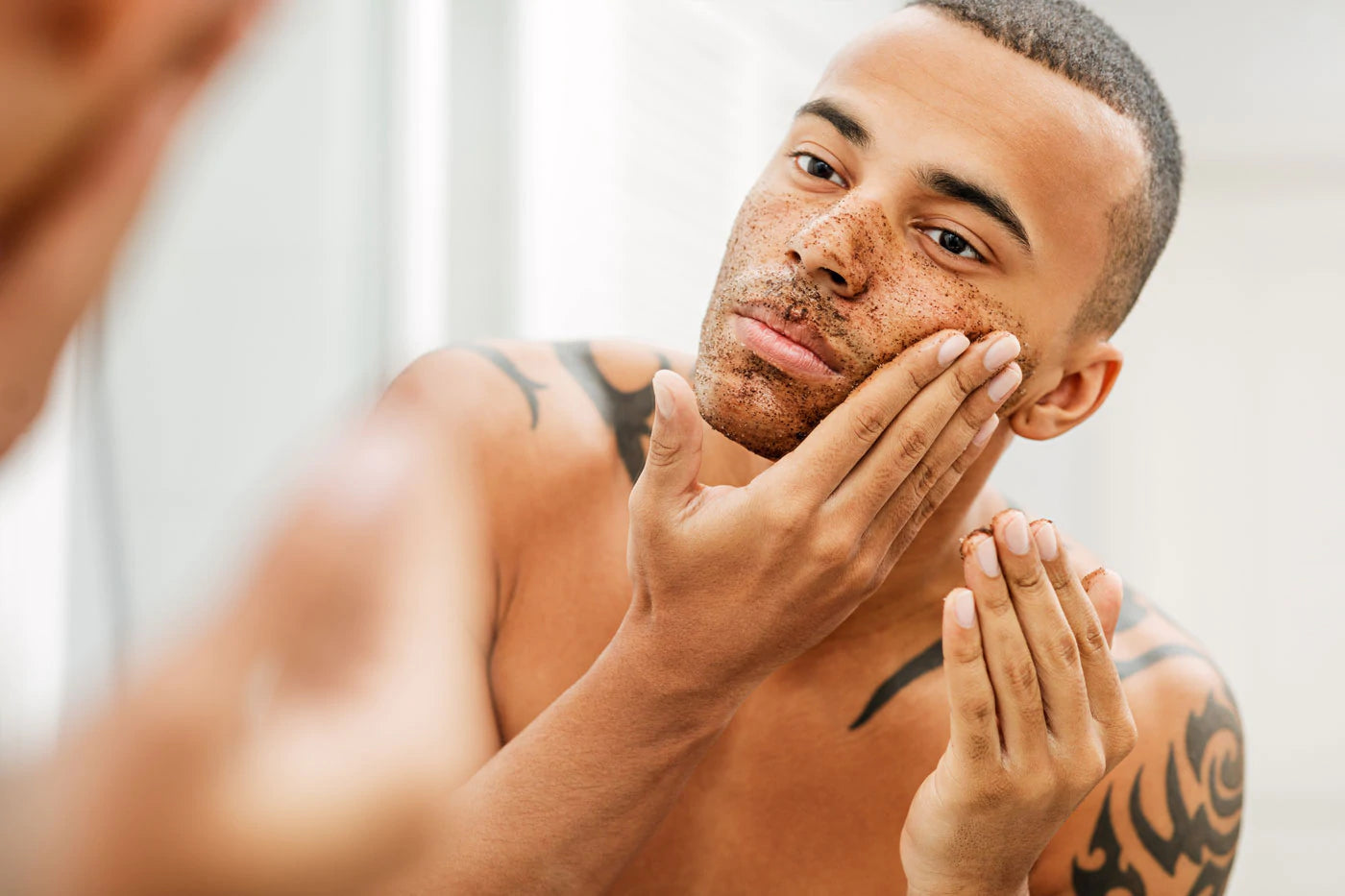 Dead cells and buildup can clog pores, leading to acne. Hiding underneath that top layer of bumpy skin is a fresh smooth layer waiting to be uncovered. Exfoliating also makes shaving smoother by softening your beard follicles. You only need to do this once or twice a week. Too much can leave your skin exposed and sensitive.
Not all exfoliants are created equal. Cheap abrasive scrubs can damage your skin with micro-tears. Use a mild scrub with an ultra-fine natural plant exfoliant like Amber Powder. It gently unclogs your pores and leaves your skin flawlessly smooth. Bam!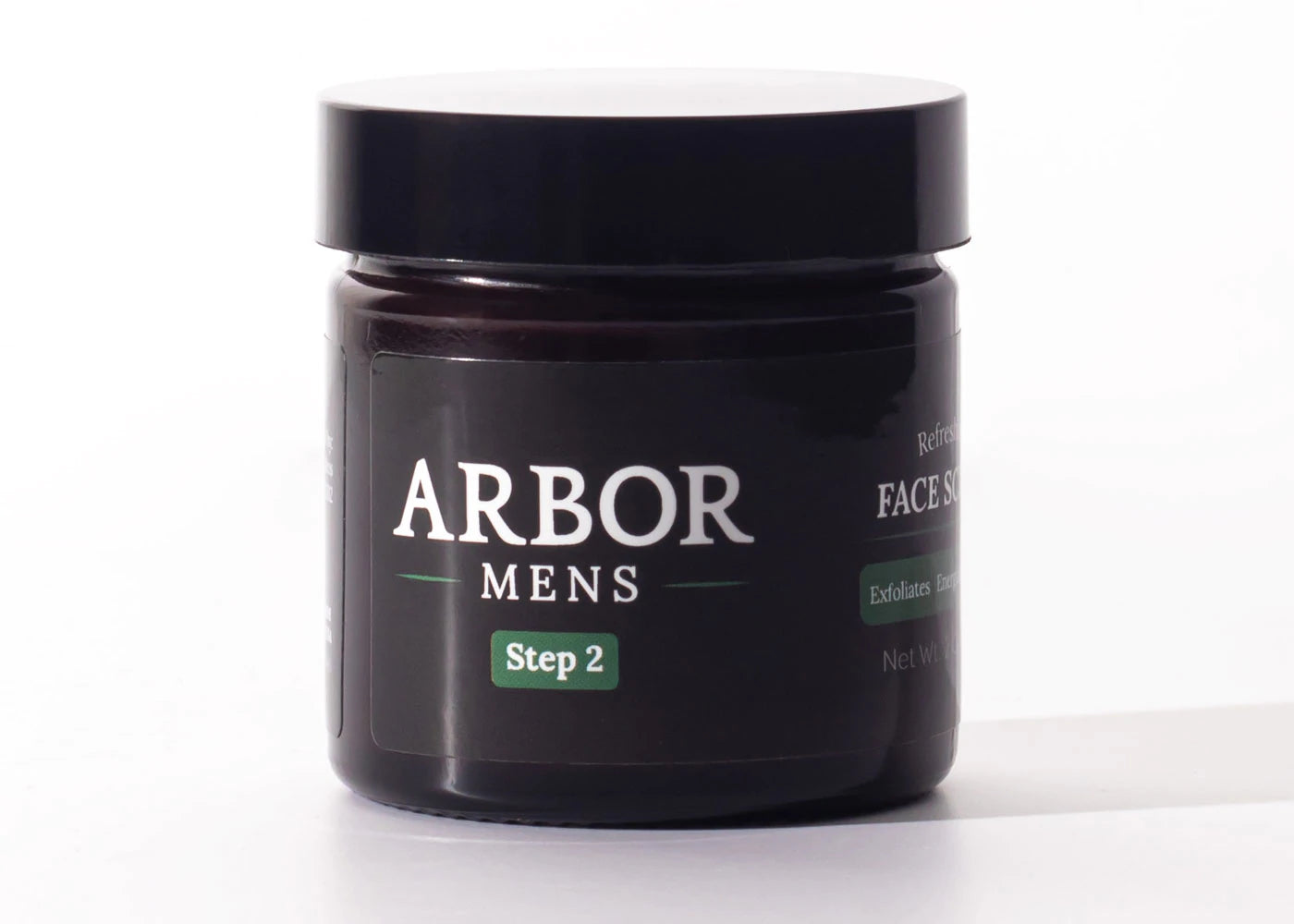 Arbor Mens Refreshing Face Scrub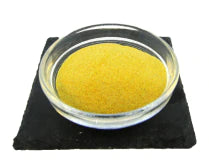 Amber Powder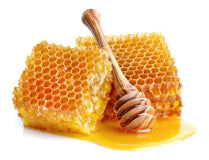 Honey Extract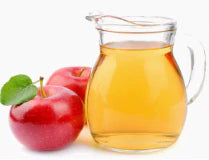 Apple Amino Acids
2. HYDRATE AND PROTECT YOUR SKIN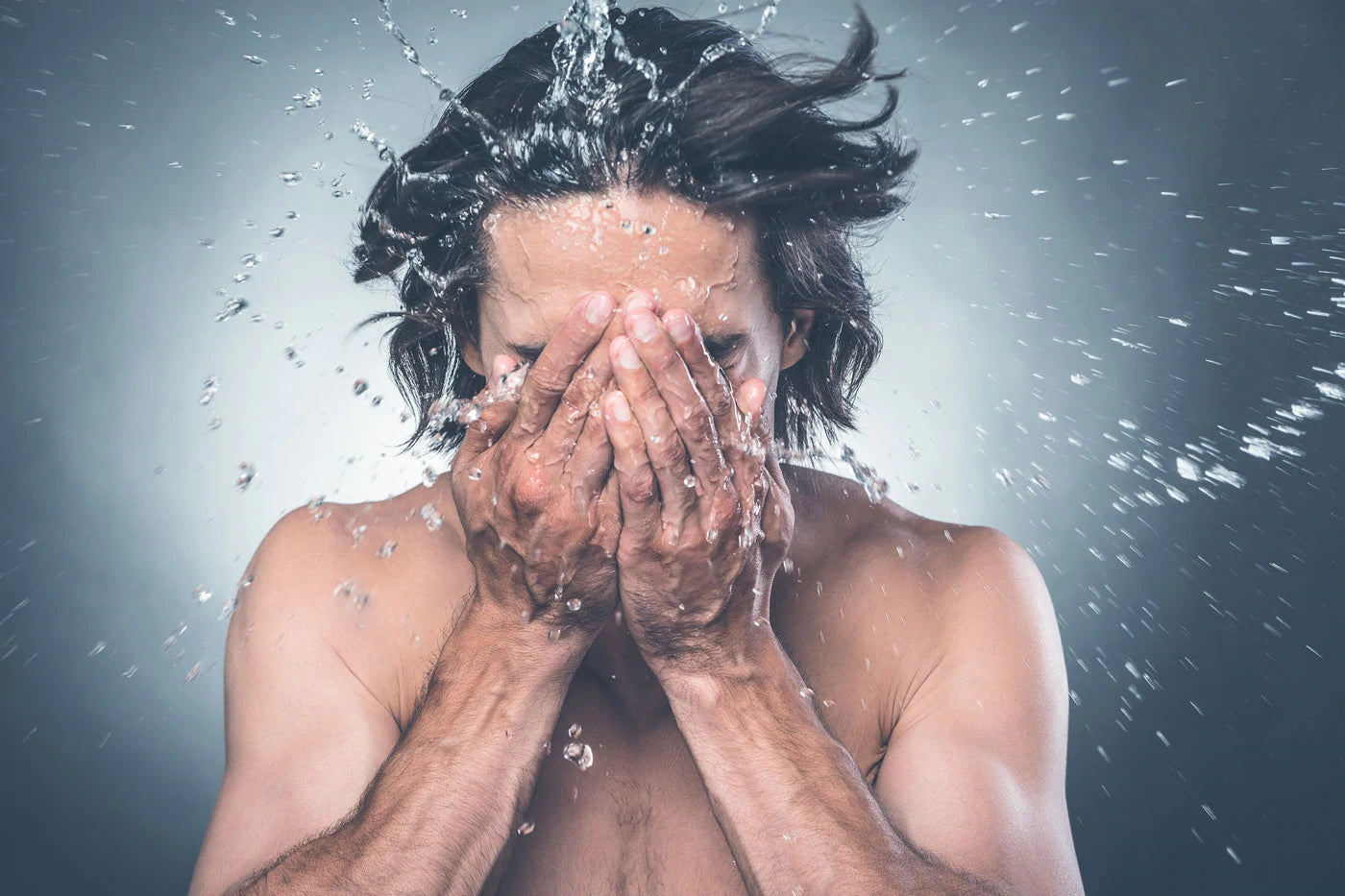 Of course you should drink plenty of water. Go have a glass right now. But H2o won't protect your outer skin layer, the epidermis. Once you've washed and scrubbed the acne away, it's important to maintain your healthy skin.
It's crucial to lock in moisture with a product that won't clog your pores. Avoid low-quality lotions with junk like artificial fragrances and parabens. Instead, go for a natural moisturizer with good ingredients that will do more for your skin.
Arbor Mens moisturizing cream is my favorite moisturizer. It's unscented, goes on smooth, absorbs instantly, and doesn't feel oily. It also has natural ingredients that heal blemishes and inflamed skin. One of them is Apricot Kernel Oil. It's a soothing anti-inflammatory that promotes a healthy, even skin tone. Another is Jojoba Seed Oil. It balances excess oil and ​unclogs​ pores to fight acne and dry skin. BOOM.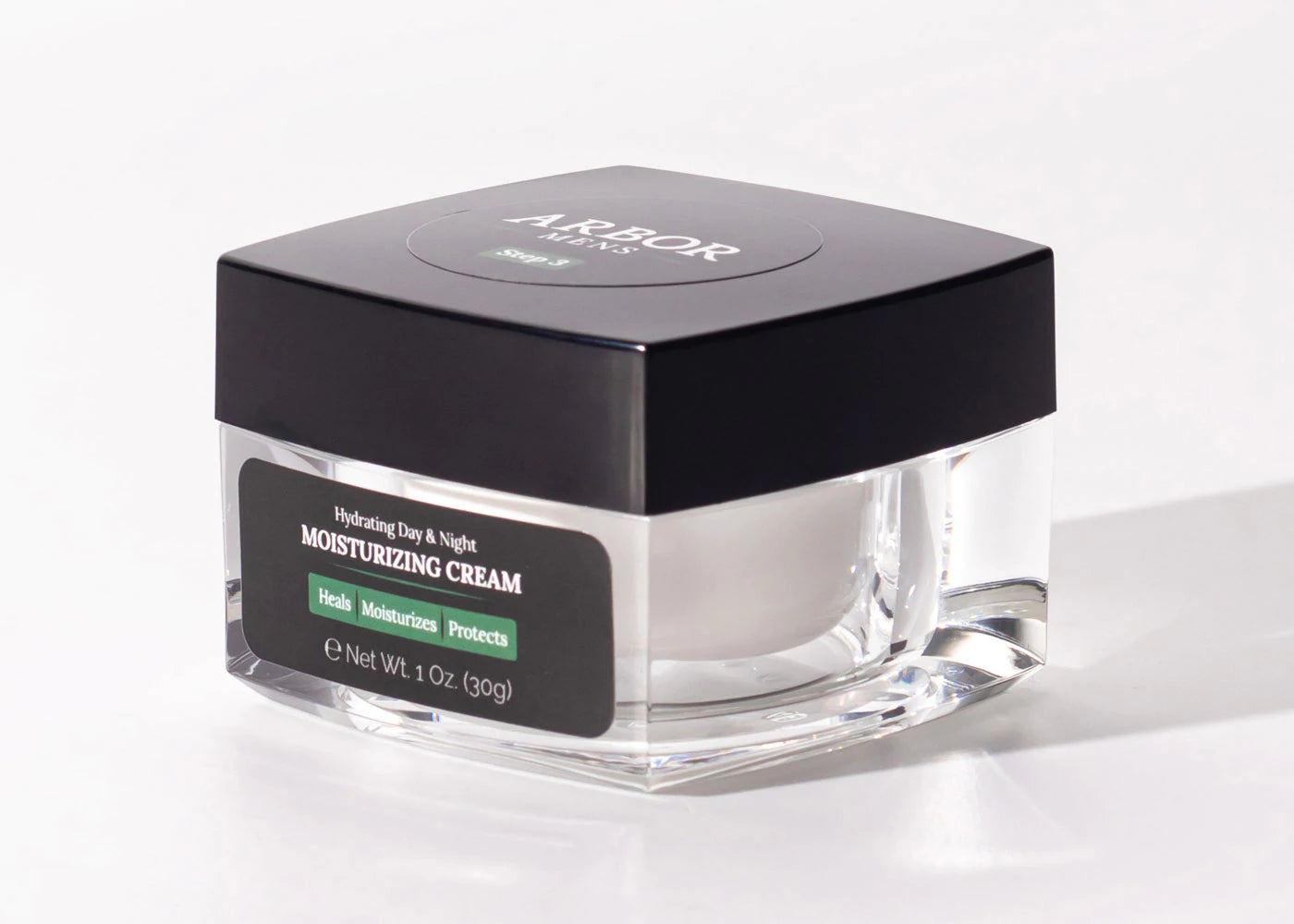 Arbor Mens Hydrating Day and Night Moisturizing Cream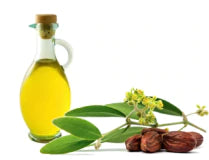 Jojoba Seed Oil
Apricot Kernel Oil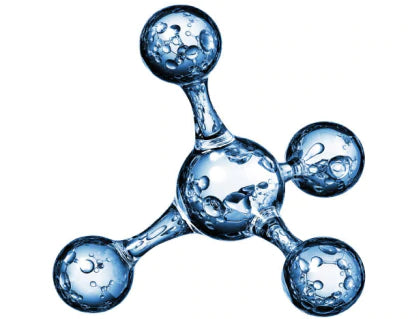 Hyaluronic Acid & Squalane
ARE YOU READY TO K.O. ACNE?
Arbor Mens Pro Care Kit

Hydrating Day and Night Moisturizing Cream
Refreshing Face Scrub
Daily Botanical Face Wash
Everything You Need For Attractive, Acne-free Skin In 3 Easy Steps
Fights
Blemishes
Smooths
and Firms
Restores
Moisture
Evens
Skin Tone
Lasts
60 Days
For All
Skin Types
Made In
USA
Cruelty
Free

TRY IT RISK FREE
60-Day Money Back Guarantee